Authors, Promote Your Book to 4 Million Readers. Become A Bestselling Author.
Literary Book of the Day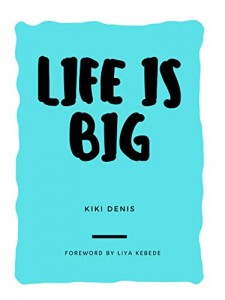 *(Free for Kindle Unlimited) Life is Big (Deal, Not Free) by Kiki Denis. Price: $4.99. Genre: Literary Fiction Deal of the Day, Sponsor, An impossibly curious 11-year-old girl is about to die due to a rare mutation, Her older brother declares war against Death. Rated: 5 stars on 4 Reviews. 216 pages. ASIN: B086CDQXZX. Get the eBook version here, please.
Free Kindle Books – Literary 
SAVE with Free Books & $1 Box Sets & Free Box Sets in more Genres!
Save Money – Free Books & Free Box Sets IN YOUR FAVORITE NICHE!
Want to Save More Money? Why Not?
Save Money & Time – Get Deals You LOVE!
Save Money & Time – Get Coupons You Love!

Save! Get $0 Books & Free Box Sets & $1 Deals in your Favorite Niche:
Romance: All Romance, NY Times Bestselling Authors Romance, Fantasy Romance, Contemporary Romance, Paranormal Romance, Historical Romance, YA Romance, Romantic Suspense.
18+ Romance: Romantic Erotica Bestsellers, Steamy Romance Bestsellers, Shifter Romance, BDSM, Romantic Erotica, Steamy Romance, Dark Romance.
Save Money – Get Free Books & Deals IN YOUR FAVORITE GENRE!